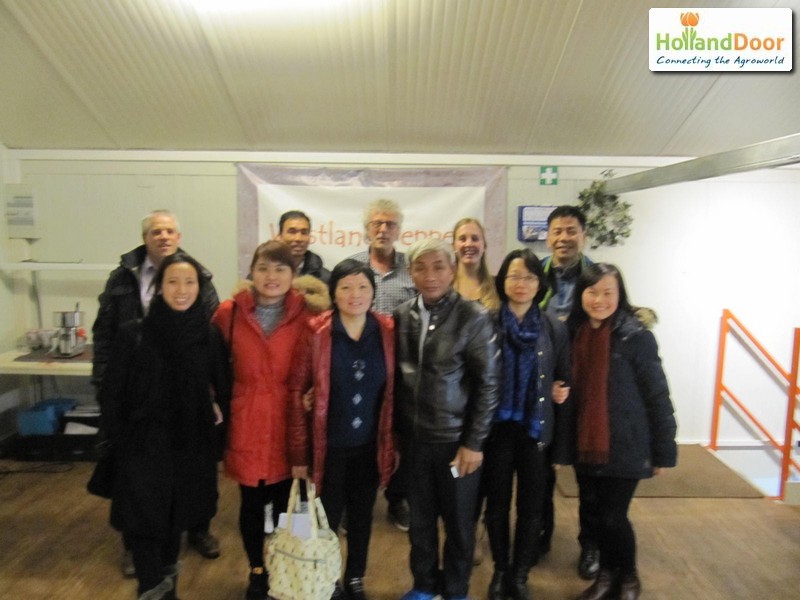 In May 2015, HollandDoor organized on request of the Center for High-Tech Application and Development in Agriculture (HTES) in Hanoi, Vietnam, a tailor-made training on Export promotion for Vietnamese fruit and vegetables exporters. In this training focus was laid on market access requirements and quality assurance. Read more...
Because of this succesfull training, HTES requested HollandDoor to organize another tailor-made training in December. The training objective this time was to expose a group of Vietnamese trainees to the Dutch fruit and vegetable trade sector in order to learn about trends and developments related to packaging materials and methods. The trainees came all from the surrounding area of Thai Binh city, about 100 km south-east of Hanoi and were connected to the Vietnam Cooperative Alliance - Thai Binh.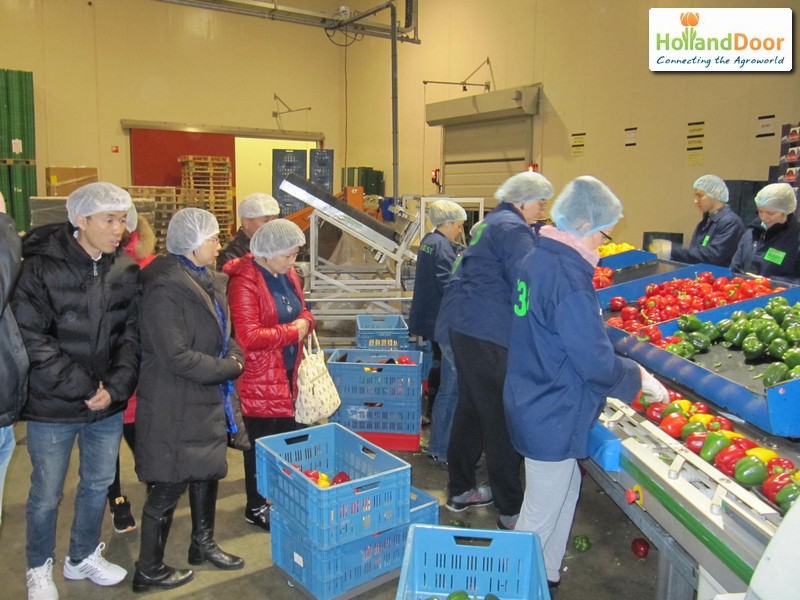 The 2,5 day tailor-made training program contained lectures which were illustrated with field visits. The trainees were inspired and triggered to define possibilities for implementations in the Vietnamese agro sector to optimize the current fresh supply chains and to look for improved marketing performance.
Vietnam is also working on labor integration of mentally or physically disabled people in the Vietnamese agro sector. During the training some field visits were organized to illustrate how this is organized in The Netherlands.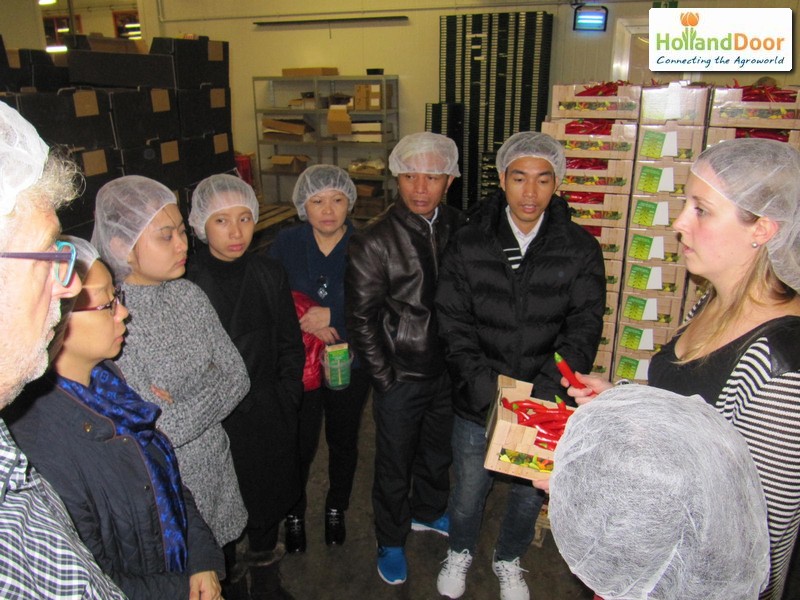 The fruit and vegetables production and trade sector in Vietnam shows a fast development and has ample opportunities for international trade. But at the same time the sector lacks knowledge, expertise and infrastructure. HTES was established in
2005 to spearhead the adoption of advanced technology and management systems in agriculture, especially horticulture. The initiation of these courses is one of the initiatives of this organisation.
The participants of the course were very happy with the given exposure and knowledge during this HollandDoor training and went home with lots of new plans.
Click here to open some more photos of this training
For more information please contact This email address is being protected from spambots. You need JavaScript enabled to view it. or This email address is being protected from spambots. You need JavaScript enabled to view it.